The brief descriptions below are designed to familiarize you with our staff's training, professional credentials and work experience.
Dr. Barbara Preussner
Dentist in Holliston, MA
Barbara Preussner, DMD

Dr. Barbara Preussner is a 1988 graduate of Tufts University School of Dental Medicine. She established her private practice in 1990 and has been practicing in Holliston, MA since 1991. Her philosophy is to serve her patients with the finest personal care possible. She considers herself more than a dental care provider, but also a partner in every patient's overall well being.
Dr. Preussner knew from an early age that she wanted to pursue dentistry as a career. She takes great pride in learning the latest techniques and philosophies and has taken many hours of continuing dental education. She has studied under some of the most prestigious names in dentistry including the Dawson Center for Advanced Dental Study and the Scottsdale Center for Dentistry(Seattle Institute for Advanced Dental Education). In her free time, Dr. Preussner enjoys spending time with her husband Barry and her children, Ashley and Paul. Her hobbies include skiing, dancing and gardening.
Her professional memberships include:
Cathy – Office Manager

Cathy began her career in the dental field 30 years ago as a Dental Assistant. Her love for dentistry and patient care makes her a natural to work in the dental profession. After 10 years of assisting Cathy starting working in the administrative aspect and found her home. She has the ability to discuss treatment with detail and confidence. She is able to help patients understand their insurance and utilize it to its maximum benefits.
Cathy lives in Warwick RI with the love of her life Dave Their home is just a short walk to the beach. Cathy has been blessed with her son Shawn, and daughter Valerie. Shawn lives in the area so they are able to spend weekly time together. Valerie lives in West palm Beach Fla with her Husband and Cathy first grandchild Alec. Her hobbies include walks along the beach, gardening, bike riding, camping and skiing. She loves traveling, and spending time with her family.
Jennifer – Office Assistant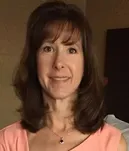 Jennifer grew up in Massachusetts and earned her Bachelors of Science in Communication from Emerson College in 1989. After working in sales and the weight loss industry, she entered the dental field as an assistant office manager in a large practice in Newton, MA. While taking some time as a stay at home mother she completed a program at the Spa Tech Institute to become a licensed Aesthetician. As with many industries, Jennifer's aesthetic position was halted due to the Covid pandemic.
In 2020 Jennifer was very excited to re-enter the dental field at Dr. Preussner's practice. She knew the doctor and her team reflected her strong belief in the importance of excellent customer service as well as experienced and professional dental care. Jennifer lives in Franklin with her husband Mark, their son Ryan and daughter Jessica. She enjoys socializing, swimming, skiing, traveling and reading.