Posts for tag: veneers
By Barbara Preussner, DMD
August 07, 2020
Do you want to feel more confident in your smile? Here's how veneers can help.
Perhaps you've heard about dental veneers before, particularly from a celebrity or someone whose smile you love. Of course, you don't
have to be walking down the red carpet or starring in a TV show to consider dental veneers. Any healthy individual can get the smile they want when they turn to our Holliston MA dentist Dr. Barbara Preussner for porcelain veneers.
What are Holliston porcelain veneers?
Veneers are thin, durable coverings that bond directly to the front of your teeth to hide a multitude of cosmetic imperfections. Veneers are fully customized based on the size of your teeth and the results you're looking to achieve. Common problems that porcelain veneers can hide include:
Misshapen or oddly shaped teeth
Size issues (teeth that are too short or uneven)
Discolorations and widespread stains
Gaps between teeth
Chipped teeth
Worn teeth
Gummy smiles
Slightly crooked or misaligned teeth
What are the benefits of getting porcelain veneers?
As anyone who has gotten Holliston Porcelain Veneers will be able to tell you, these simple restorations can go a long way to dramatically improving the overall appearance of your smile. Some of the benefits of porcelain veneers include:
A quick and easy way to enhance and improve your smile
Long-lasting results
A stain-resistant smile
A stronger and more resilient smile
Restorations that can last to 15 years before needing to be replaced
A straighter smile without having to get braces
Taking years off your appearance and making you look younger
Boosting your self-esteem and confidence
Smiling more, which is always great for your health and wellbeing
Am I a good candidate for dental veneers?
If you are an adult with a healthy smile but wish that your teeth were whiter, straighter, or more even then chances are good that you could be an ideal candidate for veneers. Whether you want to improve the appearance of one, three, or all teeth that are visible when you smile, our dental team can make this possible with the help of Holliston Porcelain Veneers.
Whether you have questions about porcelain veneers or you want to find out if you're an ideal candidate, don't hesitate to call our Holliston MA dental practice today at (508) 429-7125 to schedule your no-risk consultation with Dr. Barbara Preussner.
By Barbara Preussner, DMD
February 28, 2017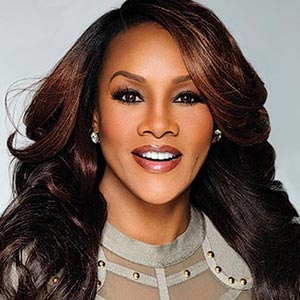 What's an actor's most important feature? According to Vivica A. Fox, whose most recent big-screen role was in Independence Day: Resurgence, it's what you see right up front.
"On screen, your smile and your eyes are the most inviting things that bring the audience in" she said. "Especially if you play the hot chick."
But like lots of people, Vivica reached a point where she felt her smile needed a little help in order to look its best. That's when she turned to a popular cosmetic dental treatment.
"I got veneers years ago," Ms. Fox told Dear Doctor magazine in a recent interview, "just because I had some gapping that probably only I noticed."
What exactly are dental veneers? Essentially, they are thin shells of lustrous porcelain that are permanently attached to the front surfaces of the teeth. Tough, lifelike and stain-resistant, they can cover up a number of defects in your smile — including stains, chips, cracks, and even minor spacing irregularities like the ones Vivica had.
Veneers have become the treatment of choice for Hollywood celebs — and lots of regular folks too — for many reasons. Unlike some treatments that can take many months, it takes just a few appointments to have veneers placed on your teeth. Because they are custom made just for you, they allow you to decide how bright you want your smile to be: anywhere from a natural pearly hue to a brilliant "Hollywood white." Best of all, they are easy to maintain, and can last for many years with only routine care.
To place traditional veneers, it's necessary to prepare the tooth by removing a small amount (a millimeter or two) of its enamel surface. This keeps it from feeling too big — but it also means the treatment can't be reversed, so once you get veneers, you'll always have them. In certain situations, "no-prep" or minimal-prep veneers, which require little or no removal of tooth enamel, may be an option for some people.
Veneers aren't the only way to create a better smile: Teeth whitening, crowns or orthodontic work may also be an alternative. But for many, veneers are the preferred option. What does Vivica think of hers?
"I love my veneers!" she declared, noting that they have held up well for over a decade.
For more information about veneers, please contact us or schedule an appointment for a consultation.
By Barbara Preussner, DMD
January 04, 2016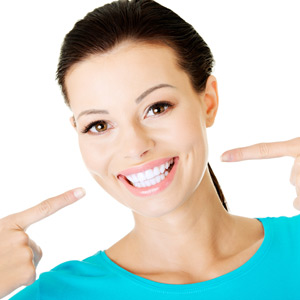 Porcelain veneers are excellent for restoring otherwise sound teeth that are stained, chipped or slightly misaligned. But the question for many is, are they long-lasting?
Just as the term is used in building construction, a dental veneer is a thin covering of material that's bonded to the outside of a tooth to conceal blemishes. Very thin layers of dental porcelain (a form of hardened glass colored to match a patient's natural teeth) are created by a dental lab technician to achieve the preferred shape and size of the patient's tooth. Unlike crowns or other restorations, veneers require very little tooth preparation to accommodate them.
As to their longevity: if cared for properly, a veneer could last for twenty years or more. While the veneer itself isn't subject to the effects of dental disease, the tooth and the gums that support it are. Shrinking gum tissues as a result of periodontal (gum) disease, for example, could have a negative effect on the veneered tooth and subsequently the veneer. It's important, then, that you properly practice daily brushing and flossing, along with keeping up regular office cleanings and checkups.
There's one other important consideration: while porcelain veneers can withstand normal biting forces, if they're subjected beyond their tolerance they could shatter. You should be careful not to subject your veneered teeth to an abnormal biting force, such as biting down on an extremely hard object. If you tend to grind your teeth at night, wearing a night guard can minimize the force created from the grinding.
It's possible to repair and re-bond a loose or slightly chipped veneer. In some cases, though, severe damage may require a replacement. Still, by using common sense about what you bite down on and taking proper care of your teeth and gums, you can minimize the chances of damage and enjoy many years of a more attractive smile.
If you would like more information on porcelain veneers, please contact us or schedule an appointment for a consultation. You can also learn more about this topic by reading the Dear Doctor magazine article "Porcelain Veneers: How Long will Your Porcelain Veneers Last?."