Posts for: April, 2020
By Barbara Preussner, DMD
April 20, 2020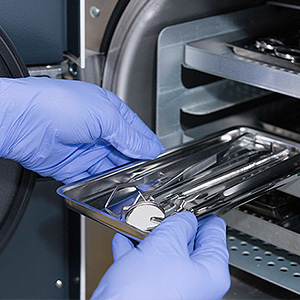 During this year's National Public Health Week in April, health issues like vaping and the opioid crisis are taking a back seat to what is front and center on everyone's mind: the novel coronavirus (COVID-19). This highly contagious viral infection is upending business as usual for most of the world in a way unlike anything we've experienced. Nothing is "normal" right now, including dental care.
As with other aspects of daily life, you can expect disruptions in dental care because of COVID-19, especially involving routine visits. But with that said, we're working hard to ensure your teeth and gums aren't overlooked during this global crisis. We are here for you, so please call us for any questions you may have, and especially if you are experiencing dental pain.
If you do need to visit the dentist for treatment, you might be concerned about potentially exposing yourself or others to COVID-19. Like every business that interacts with the public and especially all healthcare providers, dental offices are implementing extra precautions during this time to protect both patients and staff against infection.
This isn't something new: The dental profession as a whole has strict protocols for preventing infection that have been in place for several years. Infection control is a top priority for dentists at all times, not just during outbreaks like COVID-19. Here are some of the things we do—and are expanding because of the novel coronavirus—to keep you safe during dental appointments.
Barrier protection. Dental providers routinely use disposable items like gloves, face masks or eyewear to prevent disease spread during procedures that involve close contact with patients. For extra precautions with COVID-19, we're adding more of this type of barrier protection.
Sterilization and waste disposal. Instruments and equipment that we use repeatedly are thoroughly sterilized to remove all microorganisms, including coronavirus, from their surfaces. For disposable items used during treatment, we keep these separate from common waste and dispose of them according to strict protocols for handling bio-medical waste.
Disinfection. Even though the main pathway for spreading COVID-19 is through respiratory droplets in the air, we're continually disinfecting office and treatment surfaces that the virus might potentially contaminate. In doing so, we're using substances recommended by the U.S. Centers for Disease Control (CDC). By the way, you can find a list of such products at //www.americanchemistry.com/Novel-Coronavirus-Fighting-Products-List.pdf.
These are uncertain times for all of us. But while we're cooperating with social distancing and other measures to slow the spread of COVID-19, we're still here partnering with you to keep your family's teeth and gums healthy.
If you would like more information about special dental precautions during this time, don't hesitate to contact us. To learn more, read the Dear Doctor magazine article "Infection Control in the Dental Office."
By Barbara Preussner, DMD
April 10, 2020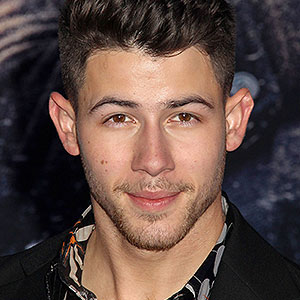 Think no one is looking at your smile when you're out in public? Nick Jonas' recent experience might convince you otherwise. While the Jonas Brothers were performing during the 2020 Grammys, fans watching on television picked up on some dark matter between his teeth.
To say Twitter lit up is an understatement. For many, it was that thing you couldn't unsee: Forget the performance, what was that between his teeth? Jonas later fessed up by tweeting, "…At least you all know I eat my greens."
We're sure Nick and his brothers take care of their teeth, as most any high-profile entertainer would. You can probably attribute his dental faux pas to trying to squeeze in some nourishment during a rushed performance schedule.
Still, the Grammy incident (Spinachgate?) shows that people do notice when your teeth aren't as clean as they should be. To avoid that embarrassment, here are some handy tips for keeping your teeth looking their best while you're on the go.
Start with a clean mouth. You're more apt to collect food debris during the day if you have built-up plaque on your teeth. This sticky bacterial biofilm attracts new food particles like a magnet. Remove plaque by thoroughly brushing and flossing before you head out the door.
Rinse after eating. Although your saliva helps clear leftover food from your mouth, it may not adequately flush away all the debris. You can assist this process by swishing and rinsing with clean water after a meal.
Keep a little floss handy. Even after rinsing, stubborn bits of food can remain lodged between teeth. So just in case, keep a small bit of emergency floss (or a floss pick) in your purse or wallet to remove any debris you see or feel between your teeth.
Watch what you eat. Some foods—like popcorn, sticky snacks or fibrous vegetables—are notorious for sticking in teeth. Try to avoid eating these foods right before a public appearance where your smile may be critical.
And here's an added bonus: Not only will these tips help keep your smile attractive on the go, they'll also help keep it healthy. Rinsing with water, for example, helps lower your mouth's acid level after eating, a prime factor in tooth decay. And flossing, both as a regular practice and for occasional stuck food, decreases plaque and subsequently your risk of tooth decay and gum disease.
Remember, a healthy mouth is the starting place for a beautiful smile. Keep it that way with dedicated hygiene habits at home or on the go.
If you would like more information on tips for better oral hygiene, please contact us or schedule a consultation. To learn more, read the Dear Doctor magazine article "Daily Oral Hygiene."